Your children have begun counting down the days until Christmas vacation. Which means that you are counting down the days you have left to come up with some teacher gift idea… The OfficeZilla elves are here to help! Many of the links below have free printables that you can use with these Avery bag toppers!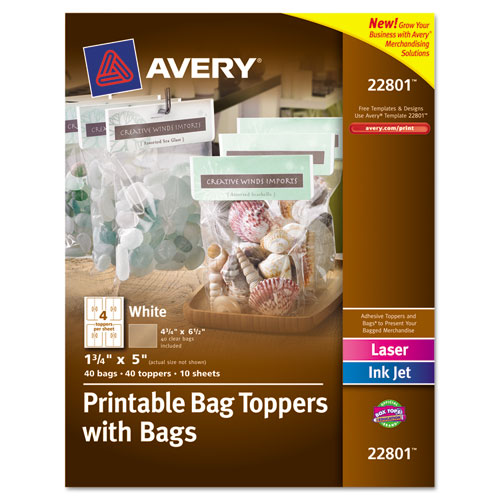 For the Movie Fanatic Teacher
How cute would these POPular tags be with a bag of popcorn and a movie theater giftcard? Because, come on…not all of us are pastry chefs that can bang out phenomenal popcorn bag sugar cookies!
For the Teacher with a Sweet Tooth
And let's face it, what teacher doesn't have a sweet tooth? Sweet treats for a sweet teacher!
Bake up a batch of your favorite cookies and share them with this classy bag topper!
Ok, how cute are these reindeer noses?!! I could just eat that adorableness right up!
For the Hot Drink Lovin Teacher
If you've never seen Snowman Soup you have to check out the cute little poem. Makes me want a cup right now!
Have a coffee lovin teacher? Try this latte mix! Or just buy a Starbucks gift card with a bag of fresh beans and create your own gift bag!
For the Teachers that Need to Be Pampered
Me! Me! Oh wait…I'm not a teacher… But my Mistle Toes would love one of these gift bags!
And for a bit of extra warmth mix some fun socks with matching nail polish for some warm & cozy mistle toes. What a clever idea!
For the Office Supply Addict
You know teachers love office supplies! Why not create an office supply themed gift tag and fill the bag with fun supplies and a gift card to Fellowes?!!
Did you love our teacher gift ideas? We'd love to see what you create! Leave us a comment below or post a photo to our Facebook page!
♥ Tina